Boyd Remodeling & Construction
Whole Home Remodel
Boise, Idaho
The Challenge
This 2-story penthouse suite on the 10th floor only allowed construction access through a small elevator. All demolition materials needed to be hauled out in small piles, and our tool trailers would not fit in the parking garage. Any construction materials that didn't fit in the elevator had to be hauled up 10 flights of stairs. We were also limited on moving fixtures due to the floor being a post-tension concrete, and we were unable to cut into the floor for structural reasons.
The Vision
While the space featured a recent, well-crafted, and unique remodel, the design didn't work for the clients. The suite needed to be redesigned to take advantage of the view of downtown Boise and the foothills. We also wanted to revamp the kitchen to work for small gatherings or large dinner parties. The railing on the upstairs balcony also needed to be modernized.
The Solution
In the kitchen, we added a wine fridge, large island with seating, custom-built cabinets, pendent lights, undercabinet lighting, and can lights. We patched and stained the maple hardwood to match the new cabinets. On the upper balcony, we replaced the railing with an alder post and cable railing. We custom-built a new table, and finished the living room by building a modern, free-floating entertainment center. In the downstairs bathroom, we added tiled walls and a floating vanity.
The Results
This penthouse suite now has stunning views, both inside and out. Our clients are able to spend a relaxing evening enjoying spectacular views of downtown Boise or use the space to entertain large gatherings.
Contact Info
Anthony Boyd
Boyd Remodeling and Construction LLC
208-412-5269
anthony@boydrc.com
Virtual Walk-Through
To view the Virtual Walk-Through, click on "360" to begin.
Use your mouse or finger to "walk" your way through the home.
Please note: There are multiple tabs within the window.
Find a NARI of Idaho remodeler or contractor for your next remodeling job.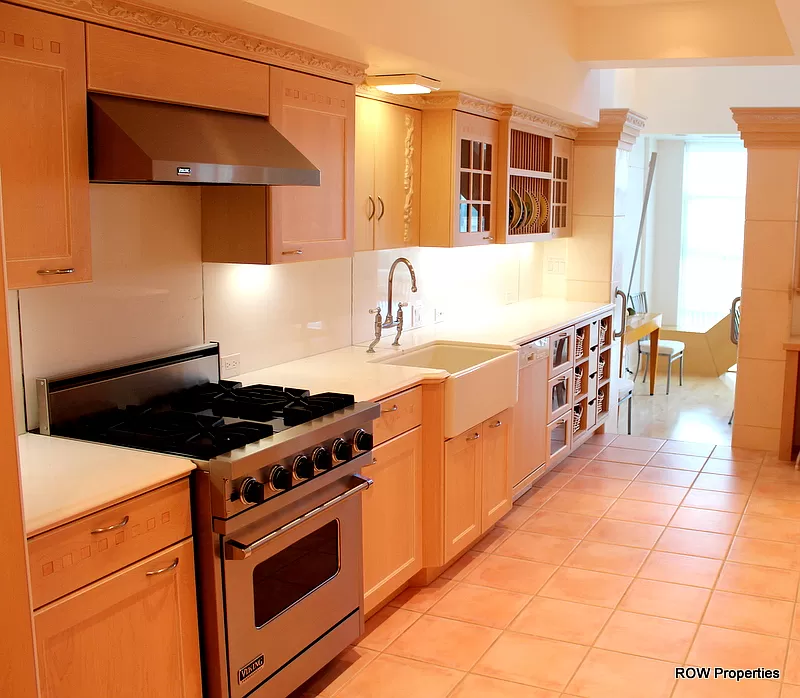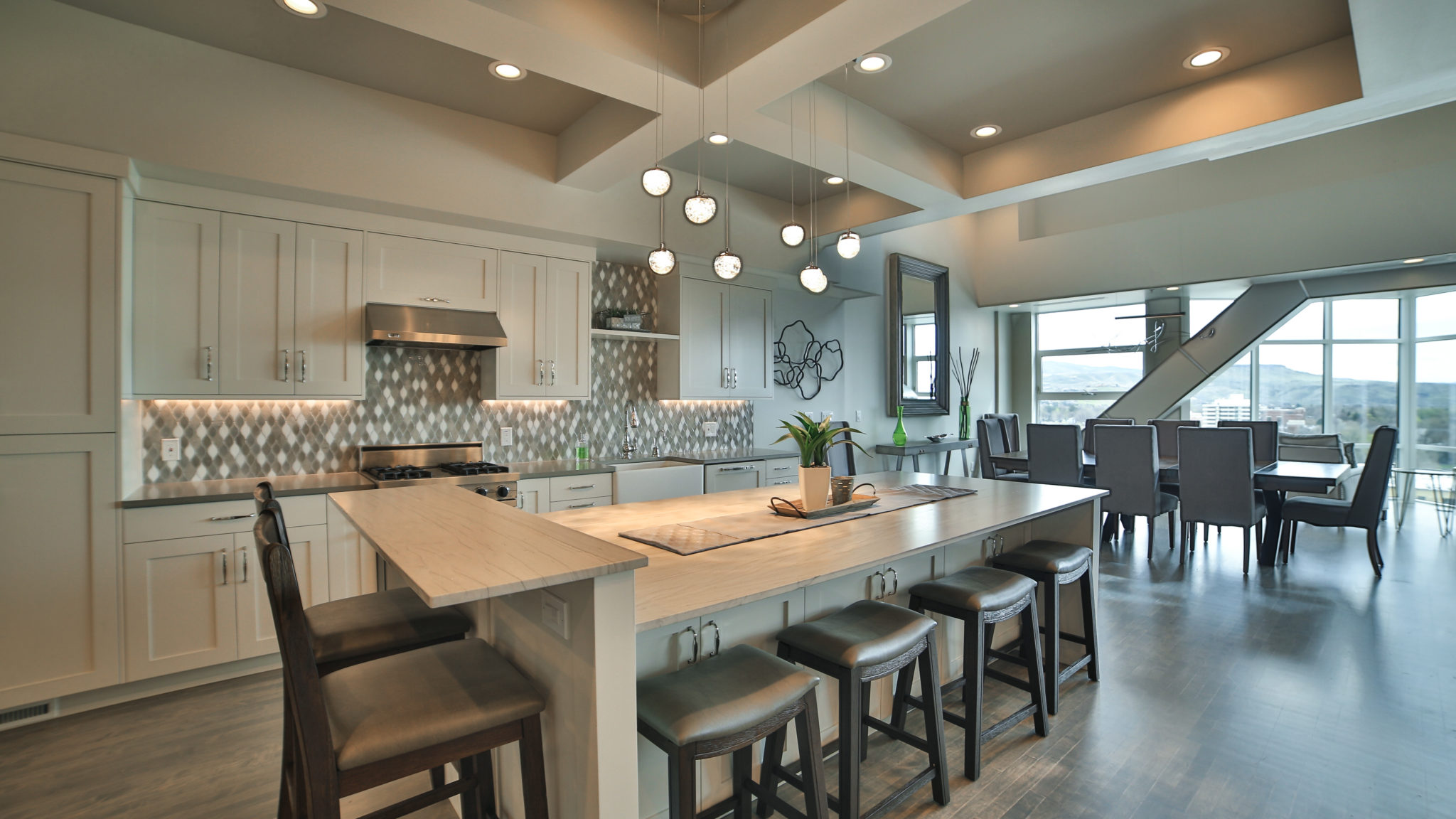 Find a NARI of Idaho remodeler or contractor for your next remodeling job.