Outdoor Living Space
This darling historic district home on Harrison Boulevard was built in the 1940s and needed an updated outdoor living area for entertaining and enjoying the many Idaho seasons. These North End homeowners love a good party, especially during Halloween season!
We aimed to provide them with a beautiful outdoor space that would be perfect for entertaining friends and family any time of year. What was once a mix of old decking and uneven concrete with an unfriendly large 'drop-off', became a jaw-dropping A-framed patio area. We used modern oversized paver tile flooring, dramatic wooden posts and beams and an in-ground splash pad water feature. We provided the homeowners with significantly more space for entertaining that protects them from the seasonal elements and shade on hot Boise summer days.
The roofline of the patio ties into the original roof of the home seamlessly, making it appear that it was there all along! New sconce lighting and two ceiling fans create a breezy and chill atmosphere with even ground making a safe area for guests to hang around. To put a bow on it, we added a She-Shed attached to the garage that boasts two gorgeous gel-stained French doors. You do not want to miss touring this dreamy outdoor living space!
Contact Renaissance Remodeling
Renaissance Remodeling
4220 N. Osage Street
Garden City, ID 83714
208.384.0591






Find a NARI of Idaho remodeler or contractor for your next remodeling job.
Virtual Walk-Through
To view the Virtual Walk-Through, click on "360" to begin.
Use your mouse or finger to "walk" your way through the home.
Please note: There are multiple tabs within the window.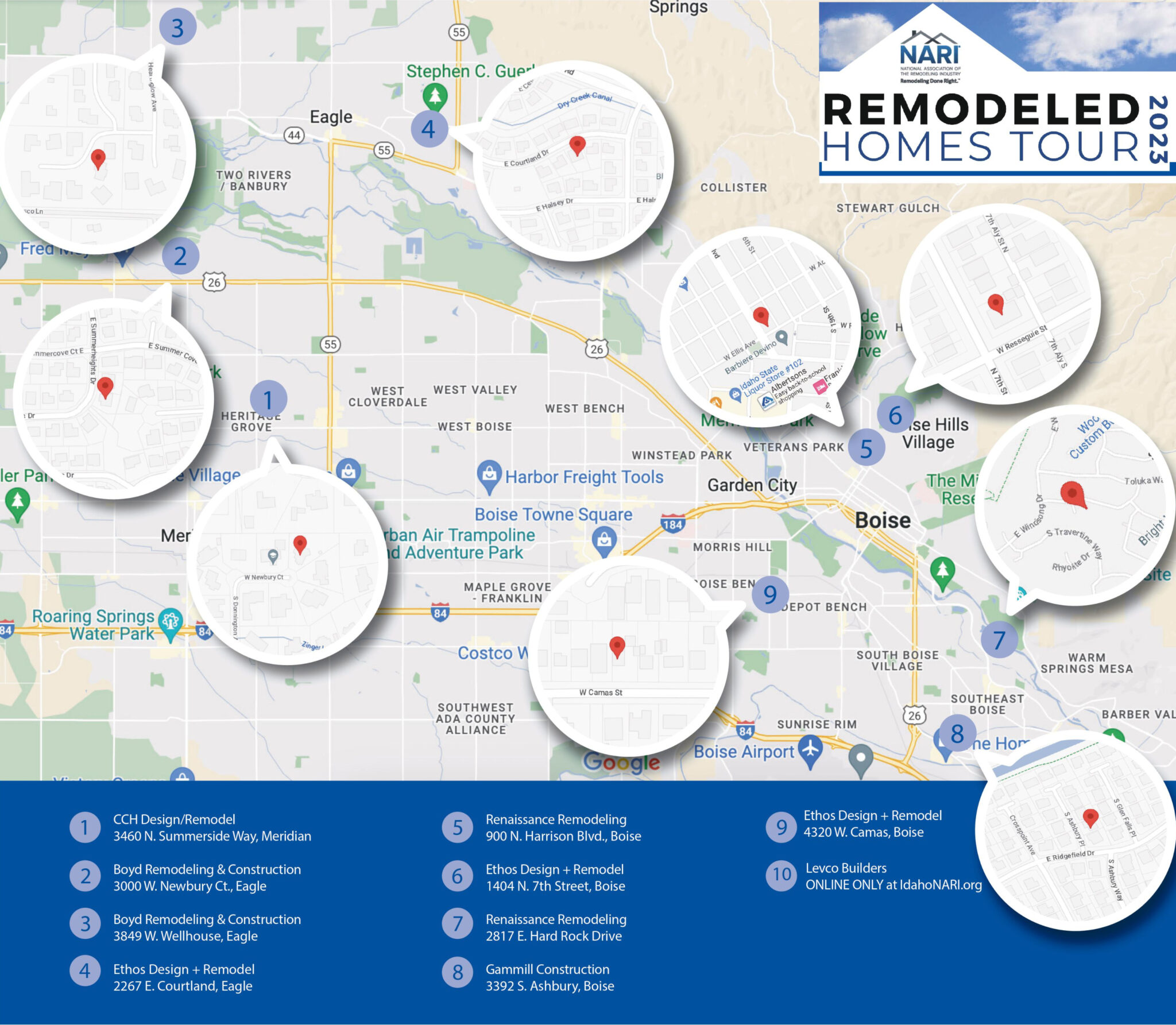 Find a NARI of Idaho remodeler or contractor for your next remodeling job.